ZHONGGUANCUN JIUTAI GOOD CLINICAL PRACTICE UNION
Founded in March 2014

Established by a group of third-grade class-A hospitals, medical colleges, drug research institutes, pharmaceutical enterprises, CRO and SMO companies, medical insurance institutions, software enterprises and industrial KOLs

Registered by Beijing Registration and Management Social Association as a non-profit social organizations

Predecessor academic salon of China GCP founded in October 2012

Class I union that carried out activities nationwide Observer in drug

clinical trials

Proposer of industry

consensus

Innovator on the

advanced technology
DEVELOPMENT
2012

China GCP Salon founded

2013

China GCP Union founded & preparing for Zhongguancun Industry Alliance

2014

ZHONGGUANCUN JIUTAI GOOD CLINICAL PRACTICE UNION founded

Standard System Construction on drug clinical trials/industry studies implemented

Official website/Wechat public number opened

2015

Held cross-strait"On-site Academic Exchange on Drug Clinical Trials Management"

Launched the platform of clinical study service and established the big data platform on pharmacogenomics

Implementation of auxiliary tool of drug clinical trials management

2016

Released "Field Evaluation Standards on Centralized Management of Drug Clinical Study"

Delegation visited US,developing nationalized cooperation and exchange

Collaborating with the Alliance members,obtained 2 projects' support on"Precision Medicine Research"of National Key R&D Program

Visited Italy for ITALY-CHINA SCIENCE, TECHNOLOGY AND INNOVATION WEEK

2017

Registration on"NATIONAL ORGANIZATION STANDARD INFORMATION PLATFORM"

Released "Industry Guidebook for CRC"

Initiation of developing " Industry Guideline for China CRO Management"

Started the building of training platform

Collaborating with the Alliance members obtained 8 projects of New Drug Innovation Platform, and 1 project of key R&D program about Chronic non-communicable diseases

2018

A general election and new leadership group confirmation

Establishment of Committee on clinical study of cell therapy& biological agents

Attended 2018 World Life Science Conference and co-organizer of 2020 World Life Science Conference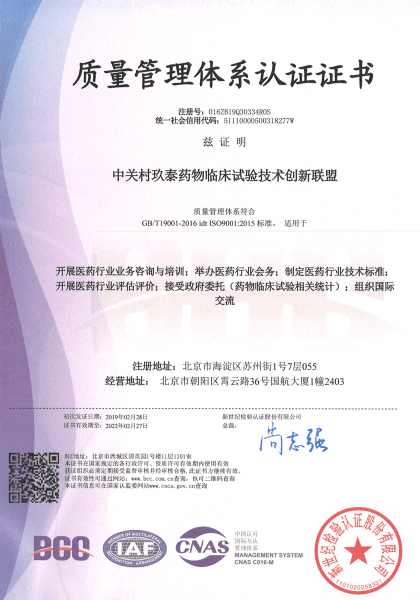 AIMS
Mechanism Innovation

Let the innovation mechanism goes first,

to promote the implementation of state policy

support professional innovation

mechanism,mprove the ecological

environment of clinical study,forge and

train professional talents,tackle all kinds of

bottleneck issues of clinical study

Technology Innovation

Explore the cross-domain application of

innovation technology such as big data, AI,

innovative biotechnology, message block, to

comprehensively improve the quality of

clinical study, the discovery of core

technology,and the efficiency in

transforming scientific research achievement

into production technology.

Standard Innovation

Referring internationally recognized

standards, to develop and spread standards/

guideline on clinical study with Chinese

characteristics, push the orderly

development of industry regulations,

enhance the voice of

China's pharmaceutical industry in the world.
Based on upstream and downstream industry chain,promoting new technology
for novel commercialization by setting new standards to build
a new form of industrial organization integrated system of production, teaching
and research, cross-border integration , collaborative innovation.
BLUEPRINT
NEAR FUTURE

Build membership service system

Application of innovative technology

Innovation on industry management mechanism

Standard establishment on urgently need

MEDIUM STAGE

"Internet+big data" membership service platform

Explore the platform of trans-domain innovation technology conversion

Organize and implement industry management innovation mechanism

Implementation the standard system of clinical study and experiment

LONG TERM

Build the link of industrial chain on innovative clinical study platform

Research center for innovative medical transformation

China clinical trial management organization platform with efficiency and high quality

Internationally recognized standards on clinical study and research with chinese characteristics
STRATEGIC COOPERATION
Collaborative innovation on multi-organizational,
boost resource conformity, knowledge sharing , rule exploration , enhancing industry vitality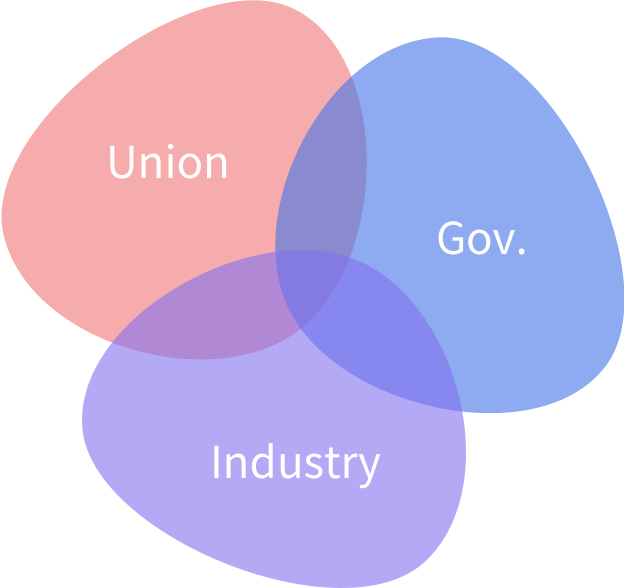 UNION LEADERSHIP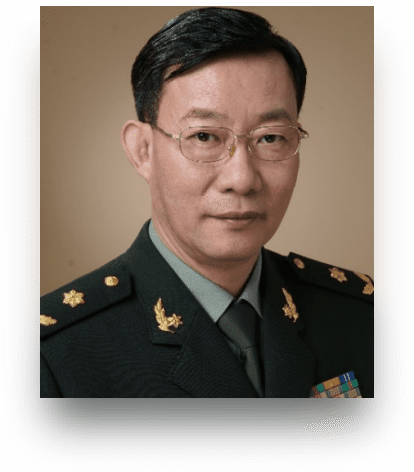 Chairman
Wang Xiaoning
Chinese PLA General Hospital for Geriatrics, Director& Professor
Constantly strives to research on technology strategy, participates in lots of planning and surveillance of national science and technology projects.
Published over 70 articles on SCI Indexed Journals such as Science, Nat Med, Nat Biotech, Cell Res,and is cited more than 1200 times;
Won one first prize in National Teaching Achievement Award, one second prize in National Science and Technology Progress Award,two first prizes & five second prizes in provincial and ministerial level Teaching Achievement Award .
Former Deputy director of CFDA Certification Management Center
Vice-Chairman of Drug Clinical Trial Professional Committee of CPS
Expert reviewer of the National Technology Invention Prize and technology advancement prize
Responsible expert in National Science and Technology Major Projects for "Major New Drugs Innovation and Development" of the Chinese Ministry of Science and Technology
Financial acceptance expert of National Science and TechnologyMajor Projects , National Science and Technology Major Projects of the National Health and Family Planning Commission
Member of committee on assessment of the protected traditional Chinese medicinal products of CFDA
Evaluation expert in Drug evaluation center of National Development and Reform Commission
Evaluation expert in Investment Assessment Center of PRC Minister of Finance
Expert in EML Group of drug administration of National Health Commission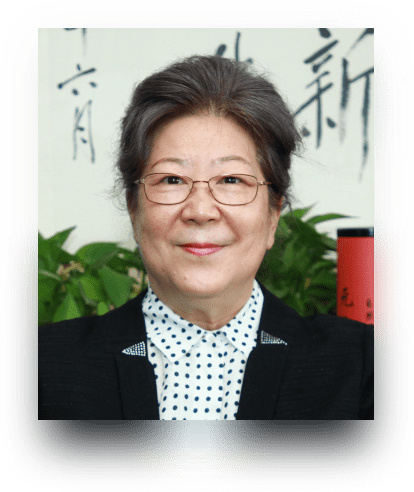 Secretary
Cao Cai
MEMBERS
Up to April 2019,
226

Alliance members.
Covering 28 provinces, municipalities and autonomous regions in China

200

hospitals of drug clinical trial institutions

26

Corporate members
The biggest and only professional social organization in the field of drug clinical study in China
SERVICE SCOPE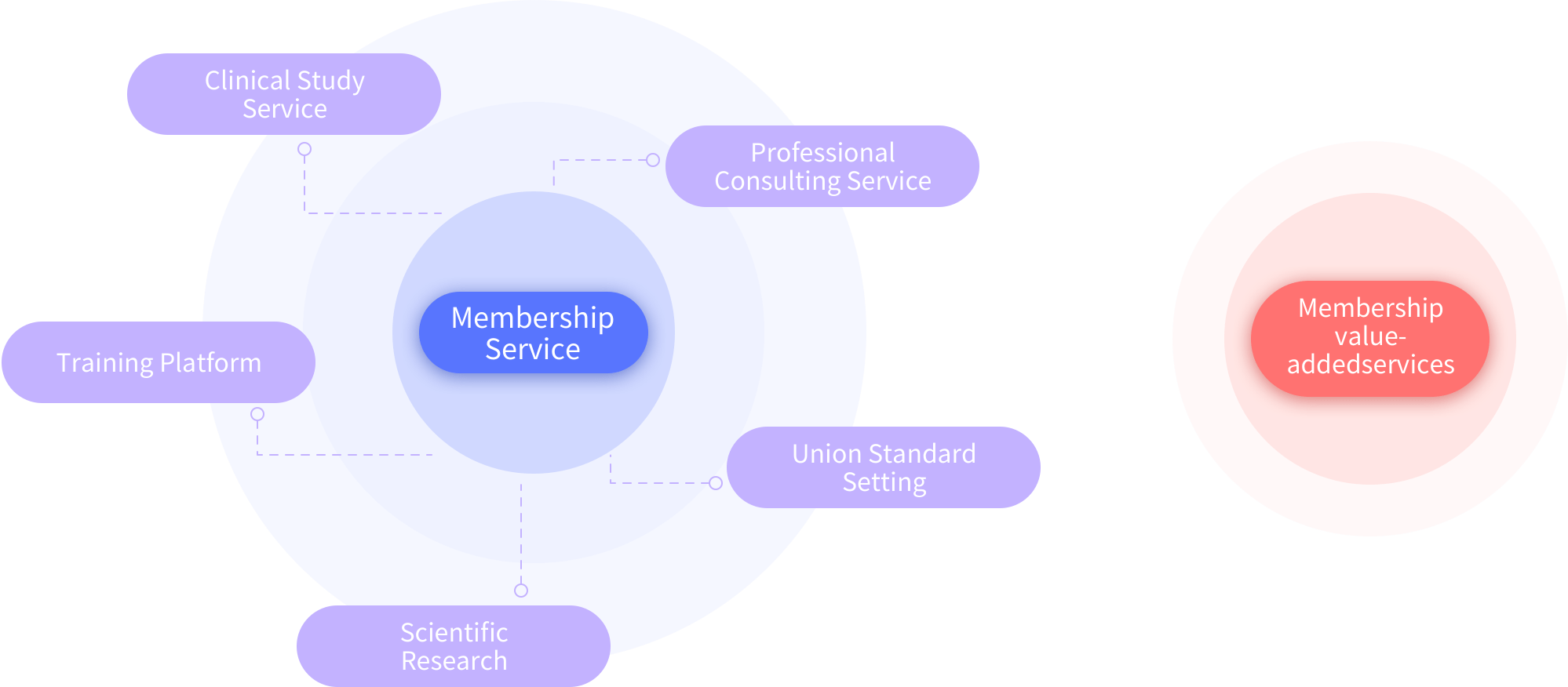 CLINICAL STUDY SERVICE
Resource docking platform On clinical study

Base on the Upper,Middle and Lower Reaches of Industry ,Integrating resources of production, education, research and medicine. Building a platform for resource docking and cooperation for various parties in clinical study such as pharmaceutical enterprises and medical institutions/ researchers and third party service agencies,pushing the high quality resources develops both in scope and in depth.

Consultation and technical service On clinical study

Consultation and technology service in each link of drug or medical device clinical study

Assistant tools—Real-time Help System of clinical study projects:an easy and convenient interactive assistant tool on clinical study that independently developed by the Union, which is able to a flexible customization by features of specific clinical study. It ensures the good clinical practice and traceability of data.

Quality Assessment Service On clinical study

By providing quality control tool and system to hospitals, establish a systematic alert mechanism for a real-time tracking of projects to help center and applicant improve quality management ability.

Provide independent third-party audit and evaluation on center capability from aspects as centers、 ethic committee、professional ability,promoting the standardized development of industry.
TRAINING PLATFORM
To improve the overall quality of Chinese clinical study industry, gathering many authoritative experts and scholars on the front line from third-grade class-A hospitals,based on self-developed training platform,with various multidimensional professional trainings such as offline training, symposium, academic salon, industry forum, online education.
With high-level teachers and scientific training systems ,providing large quantities of training resources,such as:
Online GCP training—qualification for drug clinical trial institution, inspection review, simulation inspection、 continuing education(before 2018);
Promotion of vocational skills—cooperate with first-class universities and institutions at home and abroad, hold vocational skills training and qualification improvement for all kinds of personnel in the clinical study such as PI、CRC、CRA;
Live broadcasting on industry conferences;
KOL lectures and high-end academic salon.
Online Training Platform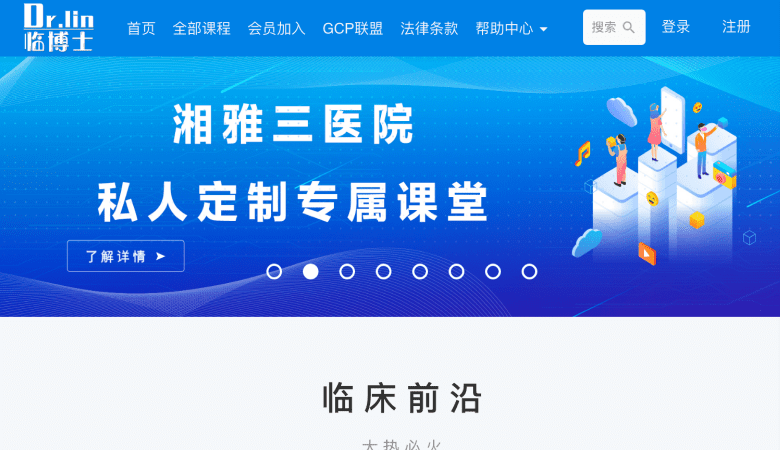 Online Training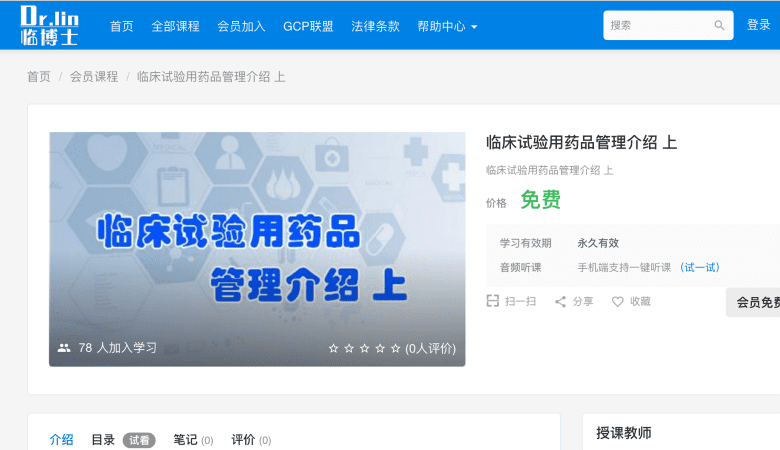 Video meeting
STANDARD SETTING
Developing and promoting practical guidelines and standards of Good Clinical Practice, build and optimize innovative drugs and innovative technology environment,promoting the standardized development of industry. To date,the Union has completed the registration on"NATIONAL ORGANIZATION STANDARD INFORMATION PLATFORM", released 2 Union standards as" Industry Guidebook for CRC"、"Field Evaluation Standards on Centralized Management of Drug Clinical Study",conducted research about "Quality Control and Management Standards of Cell Therapy".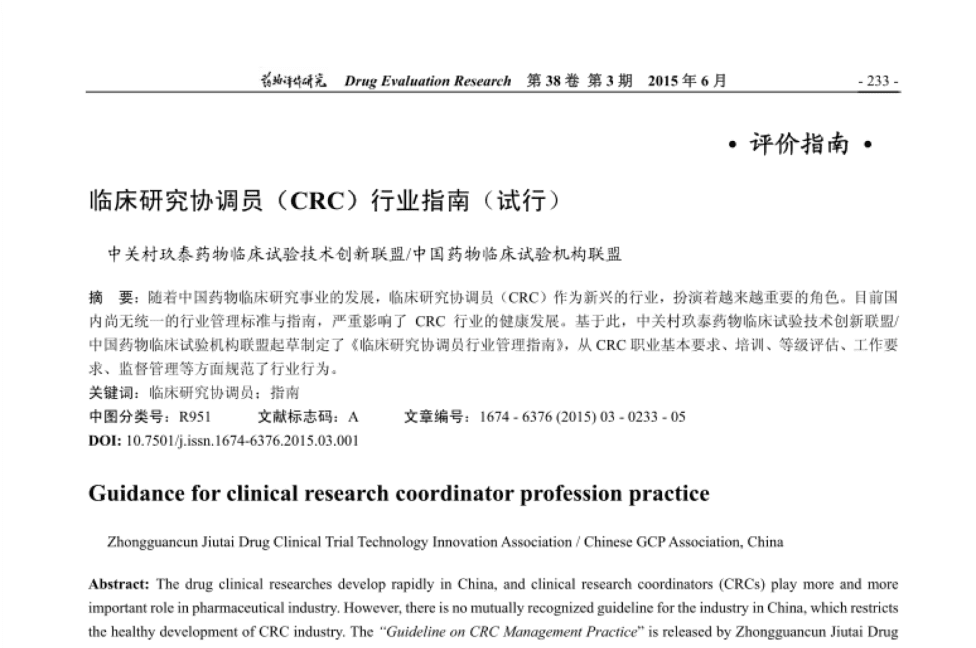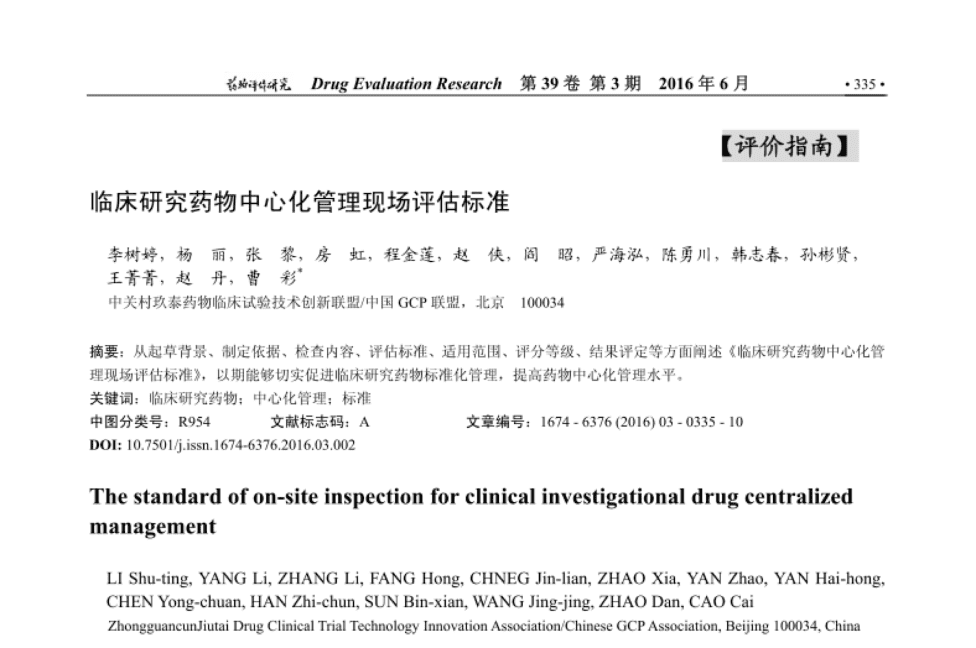 PROFESSIONAL CONSULTING SERVICE
Provide professional consulting service to our members and society; focus on industrial key research directions,organize prospective study on industry trends,provide advices for national formulation and improvement of relevant policies and regulations.
R&D
Industry
Profession
Market
Regulation
Policy
INTERNATIONAL EXCHANGE AND COOPERATION
By participation and organization of various international academic exchanges, actively implementing the "Going Out" strategy,seeking more opportunities for cooperation with international academic organizations ,combining industrial needs and characteristics of clinical study, actively introducing international advanced technical standards and innovation mechanisms,connecting international and advanced management practice.
Union Delegation to the United States for Exchang

Secretary general Cao Cai with technical team from Chinese Academy of Sciences visited Ken-ichi Arai Ken-ichi Arai in Japan

Visited Italy for ITALY-CHINA SCIENCE, TECHNOLOGY AND INNOVATION WEEK

Hold cross-strait"On-site Academic Exchange on Drug Clinical Trials Management"
VISION AND MISSION
Observer in drug clinical trials
Proposer of industry consensus
Innovator on the advanced technology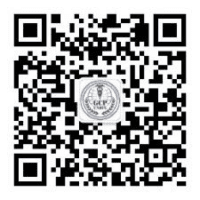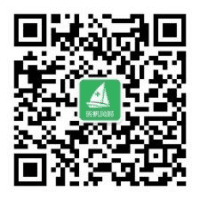 中关村玖泰药物临床试验技术创新联盟版权所有 京ICP备16027906号-1 京公网安备110102021259号